IT Security Services Orange County | Advance Security
No matter whether your infrastructure resides in the cloud, on premises, or in a hybrid environment, Affant ensures continuous protection.
Affant's IT Security Services is a trusted, comprehensive security management platform powered by several key components.   
We provide security protection for all your services including:
Cloud, web and data security

Networks and servers,

Cloud and local applications

Users behavior

Secondary and mobile devices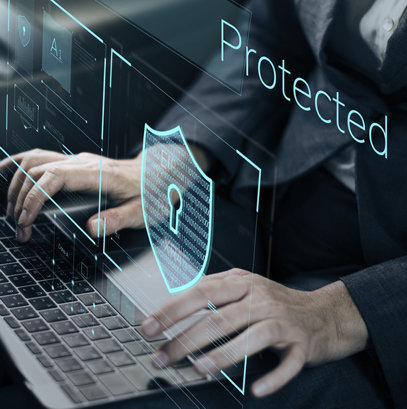 Affant Managed Security Services empowers your IT team to protect your applications, computers, and network infrastructure. We offer advanced security solutions that are easy to implement and managed by us.

Best of all, Affant's Managed Security Services does not require large upfront investments.

Affant's Managed Security Services removes the burden of needing 24/7 monitoring in house. Our once-a-minute monitoring services reduce the burden on your organization's internal IT staff.
Any incidents or security alerts are entered into our IT service management system for action, mitigation, risk assessment, and resolution.
Prevention is the name of the game
Affant's specialized team of security experts is focused on:
Threat assessment reports that identify risks to your infrastructure based on threat intelligence mined from a variety of internal and external sources

PCI vulnerability scans to determine at-risk systems for either compliance violations or security threats

Ongoing threat investigations and analysis

Delivering recommended prevention and remediation steps

Reverse engineering of malware and suspect applications to obtain valuable information in order to protect from future compromises
The Affant's Managed Security Services blends the operational function of security monitoring with in-depth analysis to effectively identify and remove known threats and mitigate unknown threats.

Working with Affant can ensure complete preventative protection of your entire IT environment.

Complete IT Security Protection and Compliance Management
Affant Security Threat and Log Management Solutions can help you simplify your compliance management issues.  Our services meet HIPAA, Sarbanes-Oxley, PCI DSS and many other compliance regulations.
Affant security as a service consists of four solutions that can work separately or together.  These solutions provide active protection and detection for:
External network access

Web servers

Internal network devices

Subscribed servers
Threat Management Solutions
No matter where your computer environment resides — on premises in your own data center or in a public cloud, private cloud, or hybrid environment — we offer context-aware network threat detection.

Our intrusion-detection and vulnerability-scan capabilities provide the data for security experts to monitor network traffic for suspicious activity. We then analyze identified incidents and escalate according to an organization's needs.
Managed IT Security
Our web security is placed directly in the traffic path between your team and the web. It inspects application requests and responses before passing them on to websites and applications. This process proactively blocks web traffic that matches a negative or positive security policy.
Additionally, our web security specialists are focused on:
Providing an out-of-band web application firewall (WAF)

Protection against the OWASP Top Ten (Open Web Application Security Project top web security risks)

Out-of-the-box defense via signatures and a negative security model

Detection of unauthorized and high-risk content in outbound reply messages, such as credit card and social security numbers

Support for XML, JSON and SOAP web services
Security Log Management
Affant provides a log management solution designed to automate the collection, aggregation, and normalization of data across an organization's entire environment. Our log review analysts review over 20 predefined reports to uncover potential compliance and security issues.  

We ensure cloud-based collection and analysis of log data from networks, systems, and applications. Wherever your computer environment resides — on premises in your own data center or in a public cloud, private cloud, or hybrid environment — we are able to log and review the data.
Your 24/7 Expert IT Security Team
Affant is a team of security and compliance experts that investigates security incidents and works with you to provide recommendations for neutralizing the threat.
Here's what Affant can do for your company:
Turn data from daily security monitoring logs into security intelligence

Identify any potential security and compliance issues

Use advanced security technology, up-to-date threat intelligence, and correlation rules to gain insight and visibility into the security posture of an IT environment

Analyze identify security incidents, investigate, triage and escalate incidents to customers and assist with remediation
Your Complete IT Security Solution
For most businesses, IT security is not a core focus. That's why there are potentially huge risks when you attempt to manage IT security yourself. To defend against cyber criminals and cyber attacks, your organization must secure and maintain data security. Adhering to compliance standards across your evolving IT infrastructure is the only way to reduce threats. The challenge of finding, retaining and training skilled IT security staff inside your organization can be a huge barrier.  The high cost of purchasing and maintaining software and hardware technology in-house also puts IT security protection out of reach for many organizations.
Affant offers you an alternative to this costly, time consuming, in-house approach: our IT Security Service gives you peace of mind for one affordable monthly fee.