YEP. It's happening! The hustle and bustle of the holiday madness is here and with rising online users every year, it  is getting easier for hackers to find avenues into your precious business data and personal information. This is especially true during the holidays when online activity spikes around Black Friday and the weeks leading up to Christmas!
What does this mean? What do you do to protect yourself and company? First, is understanding who and what you are battling.  Overall, there are two main reasons why hacking becomes easier:
FIRST, multiple entry points.
Because many businesses allow the use of smartphones, tablets and desktop computers by their employees, companies are increasing the amount of places one could potentially access their online data. Many employees have company access on personal devices as well. For hackers, these are all potential entry points, making it more complicated to protect against a data breach.
SECOND, a higher volume of malicious activity.
It's incredible to know that almost 1 million pieces of malicious software are published each day. This makes it difficult to guard against every new threat. Just being aware that there are serious threats is an important starting point.
To avoid the pitfalls of a data breach, here are some important steps you can take to protect yourself:
Create complex passwords.

Use longer passwords with symbols, letters, numbers

to make them less crackable

. Also, make sure you use different passwords for each account you have. This means that if one account is compromised, not all are threatened. If you can't remember them all

(hey, who can?)

you can use a password storage service such as passwork.me
Change your passwords.

Remember that old saying that a little change can be a good thing?

This is true here, es

pecially if you've had the same password for a year or more

(O'Lordy! But yes, most of non-IT lovers are like this so you're not alone)

Some companies require mandatory password changes every 90 days, which might be a little extra-cautious, but the

more change, the better you are.
Watch for phishing.

If you receive a notice about the data breach or some sort of issue with your accounts, don't click the links in the emails. Check the company website first to see if there is any notice. Or you can also call the company to confirm that it is legitimate.
Keep your data safe in the cloud.

Rather than storing data on their servers, some

companies are now moving it to the cloud

instead. Cloud based storage means stronger encryption on a platform away from the premises. This reduces the chances of hackers gaining access to your local data stored at your location. As well as this, data that is stored in the cloud is monitored 24/7 by the cloud companies, which adds another layer of security.
Gather an in-house support team.

For those companies with a lot of customer data, it can be a good idea to hire a managed services IT company who are dedicated to monitoring their security systems. This is one of the specialties that we offer and can remotely monitor your system up to once-a-minute for guaranteed peace of mind AND catching any issues BEFORE they become one.

Can we get a hallelujah?!

Want to know how Affant helps stop the hackers?
Working with a managed IT services company like Affant allows companies to avoid having to spend additional salaries on an in-house team. We monitor your online security 24/7  every minute of every day, literally; so that any attack on the horizon is wiped out before you can even worry about it.
Taking away this worry means you can focus on other issues and departments. It saves you a lot of time, money and resources while giving you confidence that the experts always have your back.

As we move towards the holidays season, you can take getting hacked off your list of worries. Now you just have to buy a tree, wrap some gifts, cook some turkey, and look forward to those long family dinners (sorry, we can't outsource that part for you).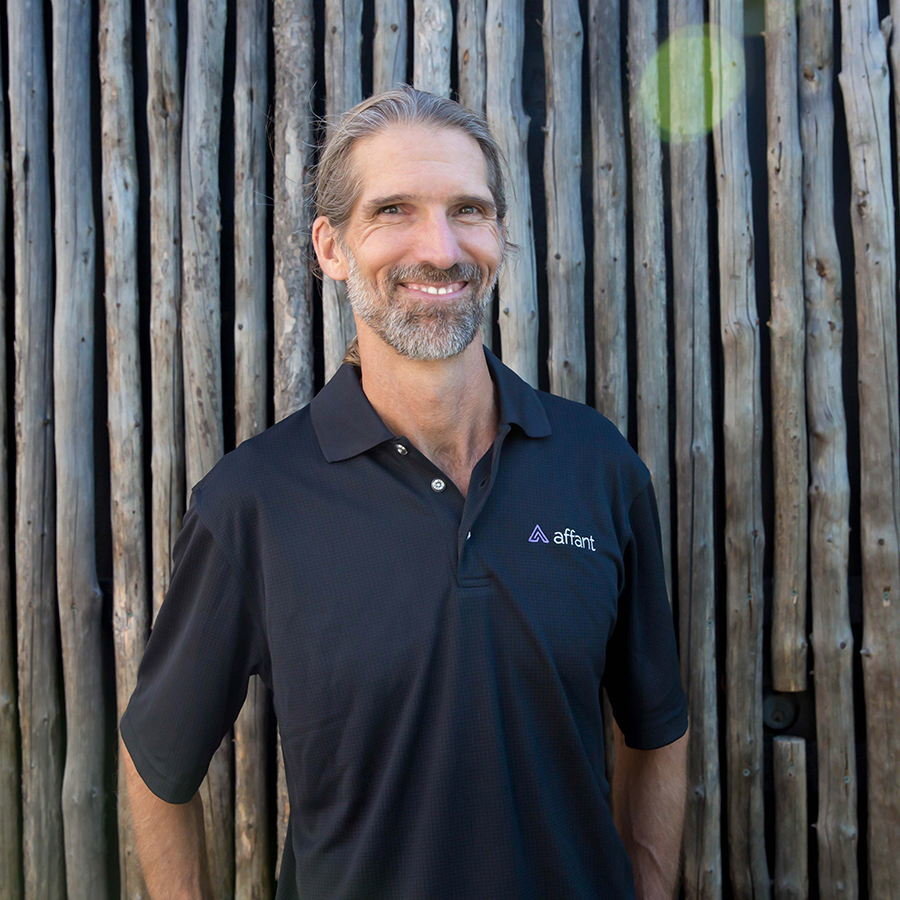 Founding and leading technology-oriented service organizations since 1988. Specializes in Public speaking relating to Business Management, Entrepreneurship, Communication Network Management, Network Security, Managing your Team, and IP Telephony /VoIP / IP Communication.