Orange Managed IT Services
Protect your company from security threats and downtime
No business today can run without their IT services and hardware in place. No matter what industry, they are the tools of the trade. The challenge for many businesses is that their "tools," from mobile devices to in office hardware, have now become the source of risk.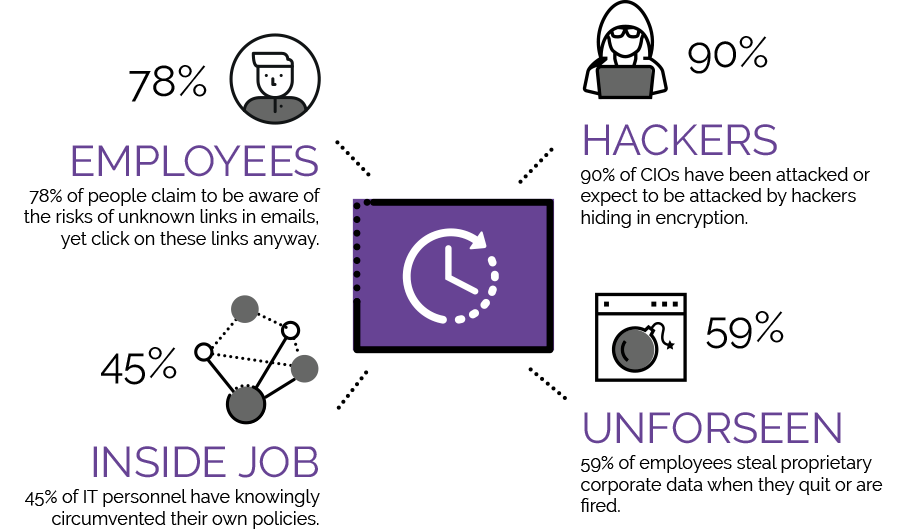 About Managed IT Security Services Provider in Orange
Orange is a vibrant metropolis with a small-town ambiance situated in the northern end of central Orange County. This county has a flair for culture, diversity, and history since it was founded in 1888. The rich history, amazing gastropubs, antique stores, cultural attractions, and shopping malls of Orange City attract tourists.
There are many historical buildings in Orange County, with some constructed even before the city was founded! As of 2020, Orange City has a population of more than 202,000, making it the 44th largest city in California.
Orange City also has a business-friendly climate. While it's small enough to create tight-knit connections in the community, the city is large enough to handle infrastructure needs.
Whether you're a business owner or an independent contractor looking to grow your business in Orange City, Affant can help you through our reliable managed IT services!
Trust Affant With Your IT Orange City Business' IT Needs
You may not have enough resources for your IT team, or you may have too much on your plate. Beyond helping you with IT tasks like monitoring and reporting, we also provide IT consulting. Your time can be better spent on large-scale initiatives that improve your business.
As a dependable provider of managed IT services, Affant enables California businesses to concentrate on their core activities by managing their IT requirements.
We create solutions tailored to your needs based on years of experience. Reduce your operating costs and gain a competitive edge with the help of Affant's years of experience in the IT industry.
Proactive response monitoring 24/7
It's Our Job To Keep You Safe
One monthly flat rate gives you all you need, anytime, all the time. Wondering what proactive monitoring is?
We can answer all of your questions! Reach out to learn more.
24/7 Support
Solving problems BEFORE they're problems, we are here to monitor, support, and fix any issues for a flat fee.
Network Support
We take full responsibility for any problems, including 3rd-party vendor issues. Great IT skills, no blame, all service.
IT Security Services
We take the stress off your shoulders, keeping your business running through monitoring and recovery plans.
Cloud Services
Increase agility in your company and showcase the revenue-growth potential of IT at your business.
Check Out Our IT Services

Growing businesses need to keep their technology up to date. Using our tools, you can improve communication and determine how reliable existing structures are.
With around-the-clock service monitoring that discovers problems before they impact your business, you can rest certain that we've got you covered. Focus on the strategic initiatives that will demonstrate the IT department's worth in order to make the most of your time.
We provide a vast array of managed IT services, such as remote monitoring every minute and in-house updates and installation.
Web Security Services
IT Security Services
Infrastructure Network Management
Security Information and Event Management
Cloud Security Services
Cloud Migration Services
With Affant, you are not only guaranteed a flat rate but you are also guaranteed your money. Using our services, you will be able to save both time and money by eliminating ineffective information technology solutions.
We ensure that every facet of our work will be completed quickly and effectively in order to fulfill our commitment to resolving any IT issues without introducing any faults or experiencing any downtime.
We offer a 30-day free trial period for new customers to test out our services. We will work on configuring your network and providing assistance with information technology during this time. Our team checks to make sure your system is connected, secure, and performing as effectively as possible.
If after 30 days your company is not working more efficiently, you will receive a complete refund of the charge for the first month even if you have already paid it. It really is that easy! This guarantees that our customers are pleased and content with the services that we have to provide them.
Sign Up To Our Free 30-Day Trial!
Learn about our security and networking solutions and see what they can do for you. If you like the help we provide, you can always increase the number of services to accommodate your needs.
Our team of professionals in Affant is available to help the expansion of your business. We offer the best managed IT services in the business, with no additional expenses. Our mission is to foster long-lasting connections with our clients and assist them in operating their businesses successfully.
Affant operates in several cities across California. Aside from Orange City, we offer services in Santa Ana, Tustin, Anaheim, and more. Contact us today to get started on solutions made easy!
Contact Us
Anything not on the website? Want to schedule a quote?
Shoot us a message! We'll gladly contact you promptly. We promise your info will remain private. Please submit your inquiries below.