Anaheim Managed IT Services
Protect your company from security threats and downtime
No business today can run without their IT services and hardware in place. No matter what industry, they are the tools of the trade. The challenge for many businesses is that their "tools," from mobile devices to in office hardware, have now become the source of risk.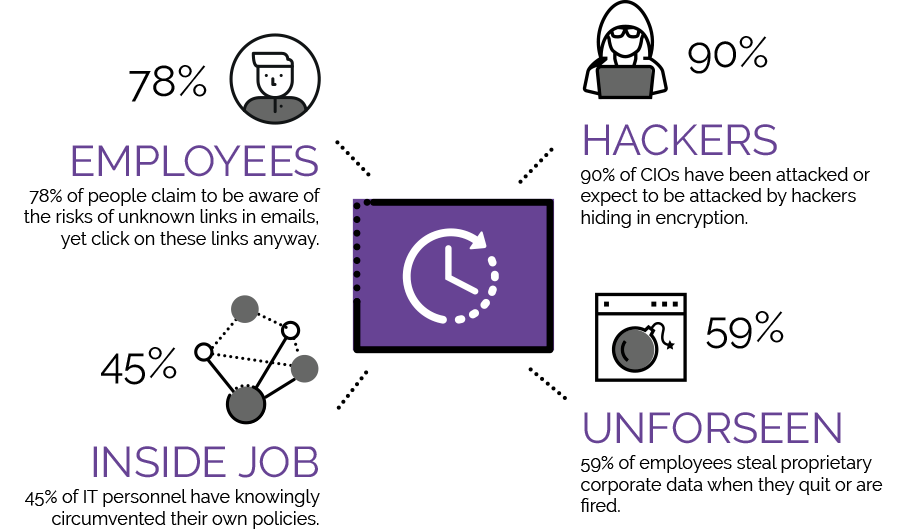 About Managed IT Security Services Provider in Anaheim
Anaheim is an affluent city in Orange County, California, popularly known for its scenic settings and tourist spots. Its central location makes it accessible to Long Beach, Los Angeles, Santa Ana, and Newport Beach. As Orange County's biggest city, Anaheim is an ideal location for real estate.
With a population of 359,000 spread out in six sprawling neighborhoods, residents in Anaheim enjoy a quiet lifestyle away from the bustling city. Because of its constantly thriving business environment, Anaheim is an ideal city for entrepreneurs to establish their businesses or startup.
While Anaheim is notable for its entertainment and tourism industries, it also has a wide range of other businesses of all sizes. To boost the productivity of your business, managed IT services can help you improve workplace efficiency. Affant is a leading managed IT services provider in Anaheim, California.
Affant – Anaheim's Leading Managed IT Services Provider
In a digital-savvy world, business innovation is fostered by information technology. Innovative solutions result in smarter apps, improved data storage, faster processing, and greater distribution of information. However, not all companies and firms have the expertise, resources, and time to manage these aspects.
This is where Affant comes in. As a trusted managed IT services provider, we help California businesses focus on their core operations by taking care of their IT needs. 
With over 20 years of experience in the emerging industry of managed IT services, we offer the best of both worlds. Our mission is to assist businesses by providing dependable managed IT services.
Proactive response monitoring 24/7
It's Our Job To Keep You Safe
One monthly flat rate gives you all you need, anytime, all the time. Wondering what proactive monitoring is?
We can answer all of your questions! Reach out to learn more.
24/7 Support
Solving problems BEFORE they're problems, we are here to monitor, support, and fix any issues for a flat fee.
Network Support
We take full responsibility for any problems, including 3rd-party vendor issues. Great IT skills, no blame, all service.
IT Security Services
We take the stress off your shoulders, keeping your business running through monitoring and recovery plans.
Cloud Services
Increase agility in your company and showcase the revenue-growth potential of IT at your business.
With service monitoring around the clock that identifies issues before they affect your business, you can relax and know that we have you covered. Make the most of your time and focus on the high-level initiatives that will show the IT department's value.
We offer a wide range of managed IT services, including once-a-minute remote monitoring and in-house upgrades and installation.
Web Security Services
IT Security Services
Infrastructure Network Management
Security Information and Event Management
Cloud Security Services
Cloud Migration Services
With Affant, you don't just get a one-fee guarantee; you also get a money-back guarantee. Our objective is to eliminate inefficient IT solutions so that you do not waste time and money. Our goal is to solve IT issues without errors or downtime, and we guarantee efficiency in every aspect of our work.
New clients can try our services for 30 days free of charge. During this time, we work to set up your network and provide IT support. After that, we make sure your system is connected, secure, and efficient.
We will give you a full refund of your first month's fee if your business isn't operating better after 30 days. It's that simple! This ensures that our clients are satisfied and happy with the services we provide.
Contact Affant Today To Keep Your Security Updated

As a partner, you can start with one solution and grow from there. Learn about our security and networking solutions and see what they can do for you. If you like the help we provide, you can always increase the number of services to accommodate your needs.
Our team of experts in Affant is here to support your business as you grow. We provide the best managed IT services in the industry with no hidden costs. Our goal is to build long-term relationships with our clients and to help them run their businesses successfully.
Affant operates in several cities across California. Aside from Anaheim, we offer services in Buena Park, Garden Grove, Fullerton, and more. Contact us today to get started on solutions made easy!
Contact Us
Anything not on the website? Want to schedule a quote?
Shoot us a message! We'll gladly contact you promptly. We promise your info will remain private. Please submit your inquiries below.