San Clemente Managed IT Services
Protect your company from security threats and downtime
No business today can run without their IT services and hardware in place. No matter what industry, they are the tools of the trade. The challenge for many businesses is that their "tools," from mobile devices to in office hardware, have now become the source of risk.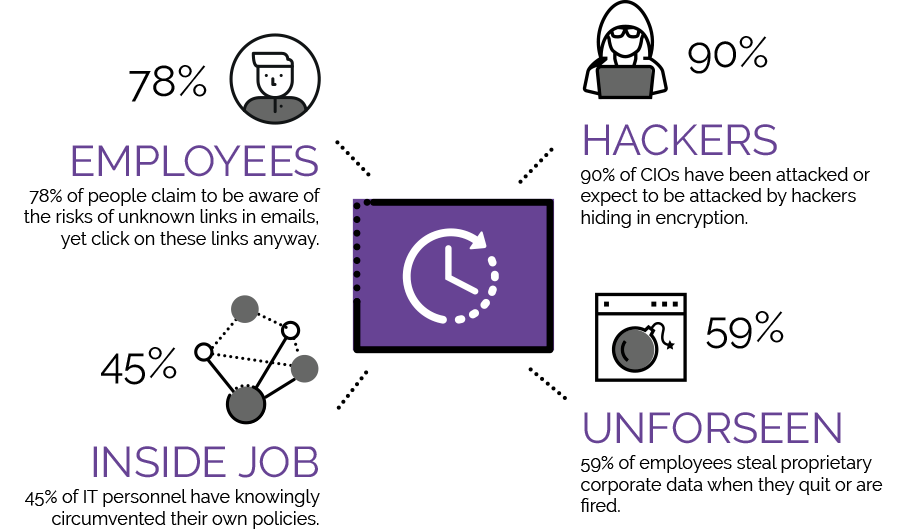 About Managed IT Security Services Provider in San Clemente
Located in Orange County, San Clemente is the southernmost city in the county. There are 65,000 people living in the city with a median household income of just over $100,000. San Clemente is located roughly midway between Los Angeles and San Diego.
San Clemente is known for its small-town charm, as well as its restaurants, cafes, art galleries, and parks that are perfect for weekend getaways. The beaches are not only a surfer's paradise with perpetual sunshine and perfect waves, but they are also great for recreational activities.
Known as "The Spanish Village by the Sea," it boasts stunning beaches and a stunning coastline. Due to its prime surfing location and its Spanish Village atmosphere, San Clemente has a thriving business community.
No matter what type of business you have, Affant, a trusted managed IT service provider in San Clemente, can help you grow!
What Can Managed IT Services Do For Your Business?

Affant, a reputable provider of managed IT services in San Clemente, can assist with the day-to-day operations of complex and time-consuming projects, such as disaster recovery, cloud computing, and data center solutions.
Whether your IT department is understaffed or overburdened, we can assist you. Through our managed IT services, we go beyond relieving you of monitoring and reporting responsibilities.
We offer the very best of both worlds thanks to our more than twenty years of experience in the field of managed information technology services. Affant was founded with the purpose of assisting businesses in successfully and effectively managing their information technology operations.
Proactive response monitoring 24/7
It's Our Job To Keep You Safe
One monthly flat rate gives you all you need, anytime, all the time. Wondering what proactive monitoring is?
We can answer all of your questions! Reach out to learn more.
24/7 Support
Solving problems BEFORE they're problems, we are here to monitor, support, and fix any issues for a flat fee.
Network Support
We take full responsibility for any problems, including 3rd-party vendor issues. Great IT skills, no blame, all service.
IT Security Services
We take the stress off your shoulders, keeping your business running through monitoring and recovery plans.
Cloud Services
Increase agility in your company and showcase the revenue-growth potential of IT at your business.
Managed IT Services We Offer in San Clemente

As part of our managed IT services, we monitor your technology around the clock for errors before they have an impact on your business. It allows you to focus your time and resources on your main business goals.
We go above and beyond to relieve you of the burden of monitoring and reporting. Updates, installations, and monitoring are among Affant's managed IT services.
Round-the-clock customer support – To avoid disruptions, our goal is to identify and resolve problems as quickly as possible. A flat fee includes monitoring and support around the clock.
Network support – Any problems, including those caused by third-party vendors, are entirely our responsibility. You can count on us to keep your business secure thanks to our extensive IT knowledge.
IT security services – Instead of you having to monitor and plan for your company's security, our specialists will do so on their own.
Cloud services – Your company has the potential to improve both its productivity and its revenue by using improved IT systems.
Work With Affant's IT Specialists Today!

You can start small and grow your business by partnering with Affant. Examine the advantages of our networking and security products. If you are satisfied, we can always increase the number of services we provide.
Our experts at Affant are ready to assist you in growing your company. We offer the most comprehensive managed IT services available, with no hidden fees.
Affant operates in several cities across California. Aside from San Clemente, we offer services in Laguna Niguel, Aliso Viejo, Irvine, and more. Contact us today to get started on solutions made easy!
Contact Us
Anything not on the website? Want to schedule a quote?
Shoot us a message! We'll gladly contact you promptly. We promise your info will remain private. Please submit your inquiries below.