Laguna Niguel Managed IT Services
Protect your company from security threats and downtime
No business today can run without their IT services and hardware in place. No matter what industry, they are the tools of the trade. The challenge for many businesses is that their "tools," from mobile devices to in office hardware, have now become the source of risk.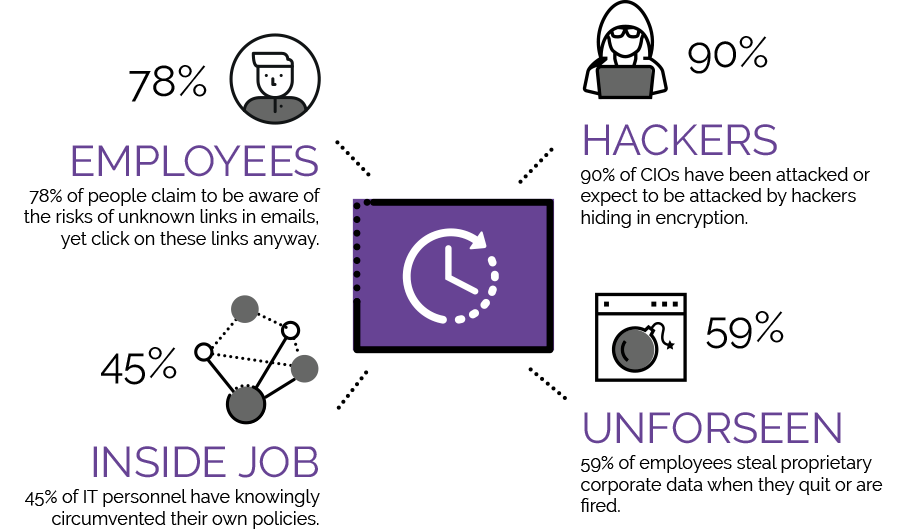 About Managed IT Security Services Provider in Laguna Niguel
A hillside community, Laguna Niguel is situated in Orange County, with around one-third of its area classified as open space. Parks and recreation activities offered by the city are centered in Crown Valley Community Park.
Laguna Niguel enjoys a healthy business and real estate climate thanks to its location in a prosperous economy. A lot of businesses are located in Laguna Niguel, making it a business-friendly city.
With no business license required, the city works closely with the shopping center property owners and the Laguna Niguel Chamber of Commerce to ensure any regulatory obstacles are addressed as quickly as possible.
Business owners and independent contractors looking to grow their business in Laguna Niguel can turn to Affant for managed IT services.
How Managed IT Services Can Help Your Business

Information technology fosters business innovation in a digitally savvy society. However, not all businesses and organizations possess the necessary skills, resources, and time to manage their IT system.
A managed IT services provider is a third-party service that proactively monitors and manages the server or network infrastructure of a client. This helps you maintain your focus on expanding your business's core competencies.
Affant, a trusted managed IT services provider in Laguna Niguel, can assist with the day-to-day operations of complex and time-consuming projects, such as data center solutions, cloud computing, disaster recovery planning, and network infrastructure.
With more than two decades of experience in managed IT services, Affant offers the best of both worlds. Our mission is to aid organizations in managing their IT operations efficiently and effectively.
Proactive response monitoring 24/7
It's Our Job To Keep You Safe
One monthly flat rate gives you all you need, anytime, all the time. Wondering what proactive monitoring is?
We can answer all of your questions! Reach out to learn more.
24/7 Support
Solving problems BEFORE they're problems, we are here to monitor, support, and fix any issues for a flat fee.
Network Support
We take full responsibility for any problems, including 3rd-party vendor issues. Great IT skills, no blame, all service.
IT Security Services
We take the stress off your shoulders, keeping your business running through monitoring and recovery plans.
Cloud Services
Increase agility in your company and showcase the revenue-growth potential of IT at your business.
We Provide IT Solutions To Your Laguna Niguel Business

As part of our managed IT services, we continuously monitor your technology to identify issues before they affect your business. With this system, you can devote significant time and resources to your core business objectives.
We go beyond relieving you of monitoring and reporting responsibilities. Affant's managed IT services consist of updates, installations, and minute-by-minute monitoring. Here are some of the services we offer:
Web Security Services
IT Security Services
Infrastructure Network Management
Security Information and Event Management
Cloud Security Services
Cloud Migration Services
Additionally, Infant provides a one-fee guarantee and a money-back guarantee. We can save you time and money by eliminating ineffective IT solutions. All of our IT work is backed by a 100% satisfaction guarantee, as we strive for zero mistakes or downtime.
Work With Affant's Seasoned IT Experts

As a partner of Affant, you can begin with a single solution and expand from there. Discover the benefits of our networking and security solutions. If you are pleased with the assistance we offer, we can always add more services.
As your business expands, our expert team at Affant will be there to assist you. Our managed IT services are the most inclusive in the industry, and there are no hidden fees.
Affant operates in several cities across California. Aside from Laguna Niguel, we offer services in Aliso Viejo, Lake Forest, Mission Viejo, and more. Contact us today to get started on solutions made easy!
Contact Us
Anything not on the website? Want to schedule a quote?
Shoot us a message! We'll gladly contact you promptly. We promise your info will remain private. Please submit your inquiries below.