Mission Viejo Managed IT Services
Protect your company from security threats and downtime
No business today can run without their IT services and hardware in place. No matter what industry, they are the tools of the trade. The challenge for many businesses is that their "tools," from mobile devices to in office hardware, have now become the source of risk.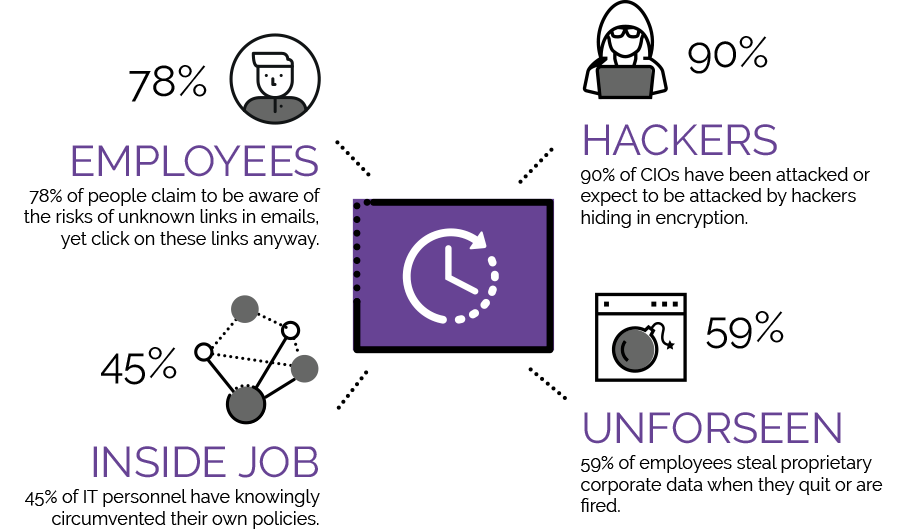 About Managed IT Security Services Provider in Mission Viejo
Saddleback Valley, in Orange County's Saddleback Valley, is home to Mission Viejo, a quaint city with a unique atmosphere. Mission Viejo is home to over 100,000 residents. It is considered one of America's largest master-planned communities.
The city of Mission Viejo was hailed as the safest in the United States in 2007 because of its historically low crime rate. A regional hospital, a community college, and many single-family homes are found in this area.
In addition to other entertainment options, residents can also enjoy recreational activities at the scenic lake and shopping center in Mission Viejo. Compared to cities of similar size, it consistently ranks among the safest in California.
Mission Viejo businesses can rely on trusted managed IT service providers to focus on their core business.
Advantages of Hiring Managed IT Services Provider
A provider of managed IT services is a third-party service that proactively monitors and manages a client's server or network infrastructure. This helps you to stay committed to expanding the core competencies of your business.
As a managed IT services provider, Affant can assist with the day-to-day operations of time-intensive and complex projects, such as data center solutions, cloud computing, disaster recovery planning, and network infrastructure.
With more than two decades of expertise in the field of managed IT services, we provide the best of both worlds. Our mission is to assist businesses in managing their IT operations efficiently and effectively.
Proactive response monitoring 24/7
It's Our Job To Keep You Safe
One monthly flat rate gives you all you need, anytime, all the time. Wondering what proactive monitoring is?
We can answer all of your questions! Reach out to learn more.
24/7 Support
Solving problems BEFORE they're problems, we are here to monitor, support, and fix any issues for a flat fee.
Network Support
We take full responsibility for any problems, including 3rd-party vendor issues. Great IT skills, no blame, all service.
IT Security Services
We take the stress off your shoulders, keeping your business running through monitoring and recovery plans.
Cloud Services
Increase agility in your company and showcase the revenue-growth potential of IT at your business.
Managed IT Services We Offer in Mission Viejo

With Affant's managed IT services, we monitor your technology around-the-clock to identify issues before they affect your business, so you can rest easy knowing that we have you covered. This system allows you to devote significant time and resources to your primary business goals.
Whether your current IT team has too much on its plate or insufficient resources, we can help. Our managed IT services go beyond relieving you of responsibility for monitoring and reporting.
In addition to managed IT services, Affant provides in-house updates and installation, as well as remote monitoring performed on a minute-by-minute basis.
Round-the-clock customer support –

We identify and solve problems before they even occur. If there are any issues, we monitor, support, and fix them for a flat fee.



Network support –

In the event of a problem, including a problem with a third-party vendor, we take full responsibility. Thanks to our fantastic IT skills, you can have peace of mind for your business security.



IT security services –

We take the burden off your shoulders by monitoring and planning for your business's security.



Cloud services –

Bring agility and revenue growth to your company by leveraging information technology.
For new customers, we offer free managed IT services for 30 days. We will help you establish your network and provide IT support as part of this process. This will ensure your system is secure, connected, and efficient.
After 30 days, if your business is not more efficient with our managed IT services, your first month's fees will be fully refunded. We guarantee the satisfaction of our customers.
Affant operates in several cities across California. Aside from Mission Viejo, we offer services in Lake Forest, Aliso Viejo, Laguna Niguel, and more. Contact us today to get started on solutions made easy!
Contact Us
Anything not on the website? Want to schedule a quote?
Shoot us a message! We'll gladly contact you promptly. We promise your info will remain private. Please submit your inquiries below.