Buena Park Managed IT Services
Protect your company from security threats and downtime
No business today can run without their IT services and hardware in place. No matter what industry, they are the tools of the trade. The challenge for many businesses is that their "tools," from mobile devices to in office hardware, have now become the source of risk.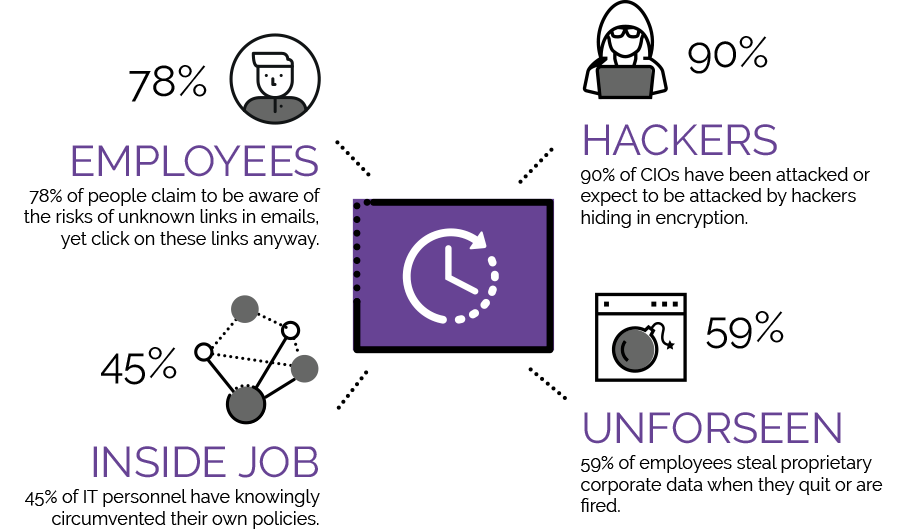 About Managed IT Security Services Provider in Buena Park
The city of Buena Park is located in Orange County, in the heart of Santa Ana, about 24 miles from downtown Los Angeles. The city of Buena Park is known as the "Center of the Southland" and is currently undergoing a revitalization that includes business, residential, and commercial projects.
Waterparks and tourist attractions make this city, which has a population of over 80,000, an ideal summer destination. Buena Park has been developing rapidly in the last few years as it has become a diverse entertainment area with hotels, restaurants, and theme attractions.
Additionally, the City is home to a thriving Auto Center and approximately 100 manufacturing and warehousing companies. Among the city's largest employers are Nutrilite, Georgia Pacific, Leach International, and Yamaha Music.
Whatever your business type is, Affant can help you grow in Buena Park by providing trusted managed IT services!
What Does a Managed IT Services Provider Do?
Managing and monitoring a client's server or network infrastructure is the responsibility of a third-party provider of managed IT services. You can spend more time expanding your company's core competencies.
As a trusted managed IT services provider, Affant can help with the day-to-day operations of time-intensive and complex projects, such as disaster recovery, cloud computing, data center solutions, and network infrastructure.
We can help whether your IT department is overwhelmed or lacks the resources it needs. We go beyond relieving you of the responsibility for monitoring and reporting through our managed IT services.
As a managed IT services provider with over two decades of experience, Affant offers the best of both worlds. We help businesses to manage their IT infrastructure in an effective and efficient way.
Proactive response monitoring 24/7
It's Our Job To Keep You Safe
One monthly flat rate gives you all you need, anytime, all the time. Wondering what proactive monitoring is?
We can answer all of your questions! Reach out to learn more.
24/7 Support
Solving problems BEFORE they're problems, we are here to monitor, support, and fix any issues for a flat fee.
Network Support
We take full responsibility for any problems, including 3rd-party vendor issues. Great IT skills, no blame, all service.
IT Security Services
We take the stress off your shoulders, keeping your business running through monitoring and recovery plans.
Cloud Services
Increase agility in your company and showcase the revenue-growth potential of IT at your business.
Managed IT Services We Offer in Buena Park
As part of our managed IT services, we monitor your technology around the clock for problems before they impact your business. With this system, you can devote considerable resources and time to your primary business objectives.
We go beyond relieving you of the responsibility of monitoring and reporting. Updates, installations, and monitoring are all part of Affant's managed IT services.
Round-the-clock customer support –

We strive to prevent disruptions by identifying and resolving problems as early as possible. Monitoring and support are included in our flat-rate fee.

Network support –

In case of problems, including those caused by third-party vendors, we take full responsibility. With our incredible expertise in IT, you can count on us to keep your company secured.

IT security services –

The security of your business is monitored and planned by our experts, so you don't have to worry about it.

Cloud services – Your company can increase efficiency and revenue by leveraging information technology.
Work With Affant's Trusted IT Experts
When you partner with Affant, you can start small and expand. See what our networking and security solutions can do for you. The number of services we offer can always be increased if you're satisfied.
At Affant, our experts are here to support your business as it grows. We offer the most comprehensive managed IT services in the industry without hidden fees. 
Affant operates in several cities across California. Aside from Buena Park, we offer services in Anaheim, Garden Grove, Fullerton, and more. Contact us today to get started on solutions made easy!
Contact Us
Anything not on the website? Want to schedule a quote?
Shoot us a message! We'll gladly contact you promptly. We promise your info will remain private. Please submit your inquiries below.