Newport Beach Managed IT Services
Protect your company from security threats and downtime
No business today can run without their IT services and hardware in place. No matter what industry, they are the tools of the trade. The challenge for many businesses is that their "tools," from mobile devices to in office hardware, have now become the source of risk.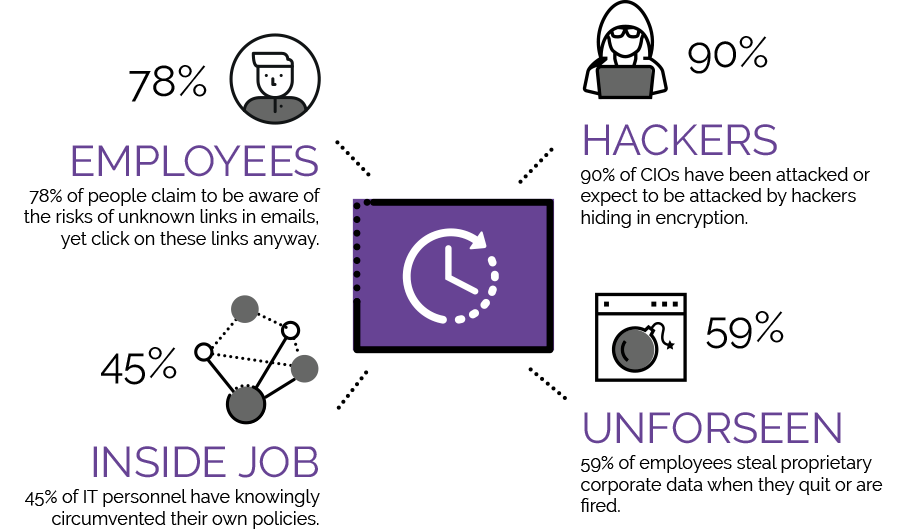 About Managed IT Security Services Provider in Newport Beach
Orange County, California, is home to the seaside city of Newport Beach, which is known for its white, sandy beaches and boat-filled harbor. Maritime industries once thrived in Newport Harbor, but it is now mostly used for recreation. From the ferry, Balboa Island has easy access to shops and restaurants and a waterfront path.
One of Newport Beach's richest neighborhoods, Newport Coast, has an average sale price of $6,852,269, making it one of the most expensive neighborhoods in Southern California. The city is bursting with wealth, from picturesque Balboa Island to the grand estates on Pelican Hill and Cameo Highlands.
Aside from its coastal surroundings, the city is also home to more than 20,000 businesses ranging from sole proprietorships to large corporations. Business owners and independent contractors looking to grow their business in Newport Beach can turn to Affant for managed IT services.
Role of a Managed IT Services Provider
A provider of managed IT services is a third-party service that proactively monitors and manages a client's server or network infrastructure. This helps you stay focused on expanding the core competencies of your business.
A managed services provider can assist with the day-to-day operations of time-intensive and complex projects, such as data center solutions, cloud computing, disaster recovery planning, and network infrastructure.
Whether your current IT team has too much on its plate or insufficient resources, we can help. Our managed IT services go beyond relieving you of responsibility for monitoring and reporting.
Affant, with more than two decades of experience in managed IT services, offers the best of both worlds. Our mission is to assist businesses in efficiently and effectively managing their IT operations.
Proactive response monitoring 24/7
It's Our Job To Keep You Safe
One monthly flat rate gives you all you need, anytime, all the time. Wondering what proactive monitoring is?
We can answer all of your questions! Reach out to learn more.
24/7 Support
Solving problems BEFORE they're problems, we are here to monitor, support, and fix any issues for a flat fee.
Network Support
We take full responsibility for any problems, including 3rd-party vendor issues. Great IT skills, no blame, all service.
IT Security Services
We take the stress off your shoulders, keeping your business running through monitoring and recovery plans.
Cloud Services
Increase agility in your company and showcase the revenue-growth potential of IT at your business.
What We Offer: Top-Rated Managed IT Services in Newport Beach

We monitor your technology to identify problems before they impact your business round-the-clock as part of our managed IT services. With this system, you can devote considerable resources and time to your primary business objectives.
As part of our managed IT services, we go beyond relieving you of the responsibility of monitoring and reporting. Managed IT services provided by Affant include updates, installations, and minute-to-minute monitoring.
Round-the-clock customer support – By identifying and solving problems as early as possible, we strive to prevent disruptions from occurring. Our flat-rate fee includes monitoring and support.
Network support – Problems relating to third parties, including those related to us, are our responsibility. With our incredible expertise in IT, you can count on us to keep your company secured.
IT security services – Our experts monitor and plan your business's security, so there is no need for you to worry about it.
Cloud services – By leveraging information technology, you can boost efficiency and revenue in your company.
Work With Affant's Seasoned IT Experts

As Affant's partner, you can start with one solution and expand from there. Find out what our networking and security solutions can offer. If you are satisfied with the help we provide, we can always increase the number of services.
As your business grows, our team of experts at Affant is there to support you. Our managed IT services are the most comprehensive in the industry, with no hidden costs. 
Affant operates in several cities across California. Aside from Newport Beach, we offer services in Costa Mesa, Huntington Beach, Fountain Valley, and more. Contact us today to get started on solutions made easy!
Contact Us
Anything not on the website? Want to schedule a quote?
Shoot us a message! We'll gladly contact you promptly. We promise your info will remain private. Please submit your inquiries below.